Electronic Data
Interchange (EDI)
Automate your sales and purchase order processing
Improve your productivity
Reduce your errors
Streamline your order to cash cycle
"The TrueCommerce EDI solution has been a life-saver. Thanks to the integration with QuickBooks, it's as different as digging a ditch with a backhoe versus digging it with a shovel."

Pat Magee | Logistics Manager, Claudia's Canine Cuisine
What is EDI?
Electronic Data Interchange (EDI) is the computer-to-computer exchange of business documents in a standard format. Far faster and more accurate than paper forms, EDI is indispensable in today's accelerating and complex supply chains. This is why major retailers, manufacturers and wholesalers almost universally mandate that their suppliers use EDI.
The Benefits of Doing Business with Electronic Data Interchange
EDI is not just a cost of doing business — it offers significant efficiency and strategic benefits as well as cost savings. EDI can help you:
Save on operating costs by eliminating paper, manual processes and errors due to lost orders, mistakes on orders and re-keying issues
Greatly accelerate your order-to-cash cycle while making your company easier to do business with
Improve efficiency and productivity so you can focus on higher-value tasks, reduce inventory levels, and more
Deliver real-time visibility into transaction status for improved agility, faster time-to-market for new products and support for a demand-driven business model
Integration with QuickBooks Desktop Enterprise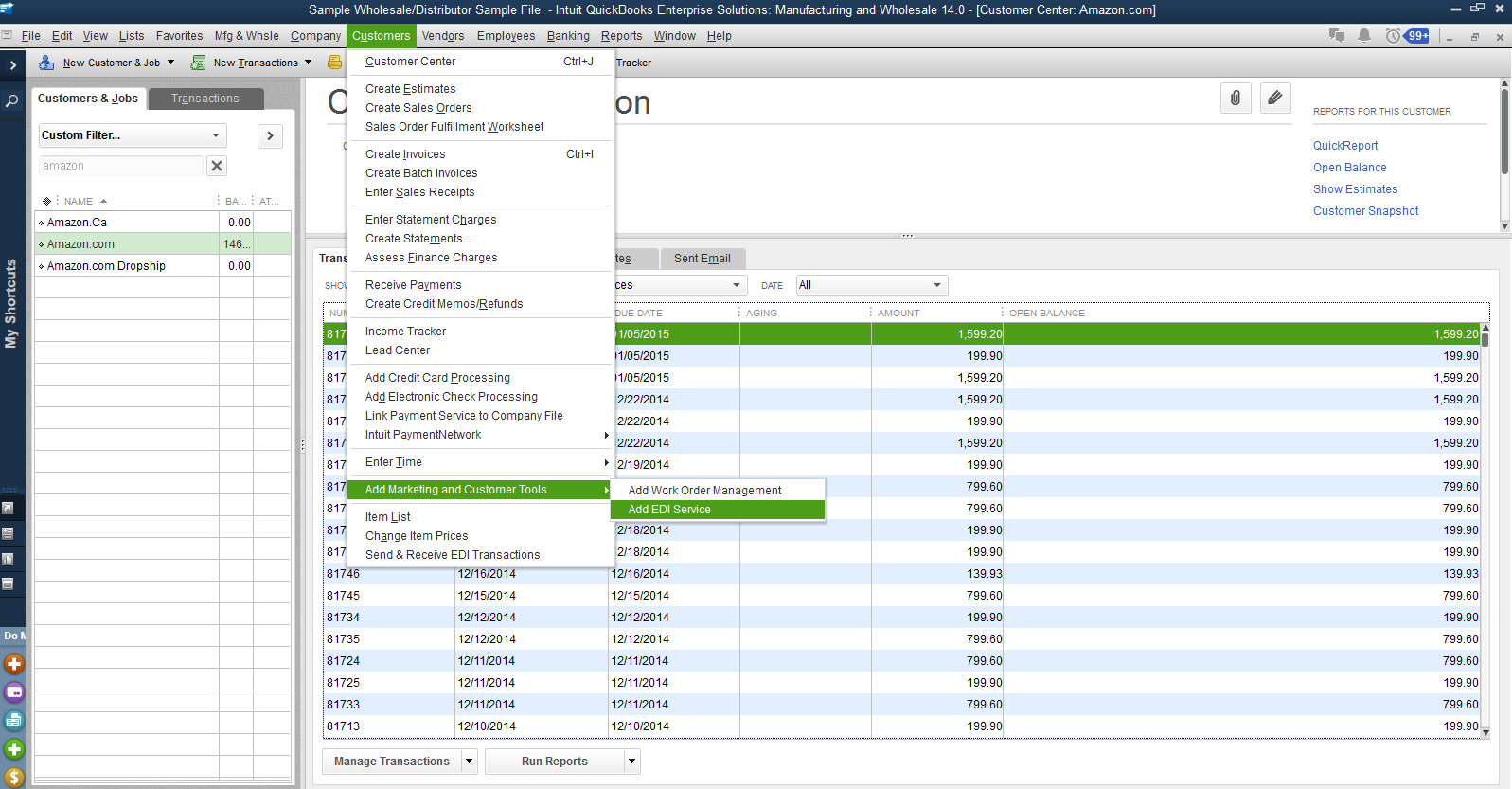 To deliver maximum business value, your EDI must integrate with your QuickBooks Desktop Enterprise accounting software. This higher level of automation eliminates re-keying of data for improved order processing efficiency. The more EDI trading partners you have, the greater the impact of EDI/ERP integration on your bottom line, the more productive you are — and the more your business grows.
Get More Information
TrueCommerce EDI, along with one trading partner, is included with Enterprise at NO charge! Monthly network fees apply.1 For more information about EDI, contact Intuit's preferred EDI provider for Enterprise at 877.431.1013.